About Sarah Khan
Things You Want to Know
Hi! I'm a creative leader in Washington DC with experience managing large digital and branding projects.
I'm an award-winning designer who has had a burning passion for the web since I made my first Geocities website in the mid 90's (I was using GIFs before they were cool). I excel at bringing clients ideas to life.
Some of my most recent clients include:
CommonHealth Action
CFSA
University of Colorado Boulder
Conceptual Geniuses
The Sheridan Group
I often partner with my friend John Velasco on digital projects.
Things You Might Want to Know
My thesis: The Effect of Social Media on Political Marketing (2010)
I'm a Google City Expert
I get REALLY excited about fonts
Things you probably don't want to know (but I am going to tell you anyway)
I drink my skim lattes with 1 packet of honey
I am addicted to Pinterest
I have 2 cats, Pixel and Rambo. Aren't they precious?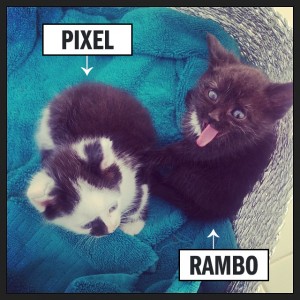 Want to chat?
Please contact me here.